Protecting Your Oklahoma City Property From Ants
An ant invasion in your Oklahoma City area home can be a very frustrating experience. However, most people don't understand the real danger behind ant infestations on their properties. The more you learn about ant problems that plague local homes and businesses, the more you'll realize why you need immediate professional attention. Plus, the more you know about how we deal with ant problems, the more you'll realize why we are the go-to choice for Oklahoma City area pest control.
Ant Problems: Bigger Than You Think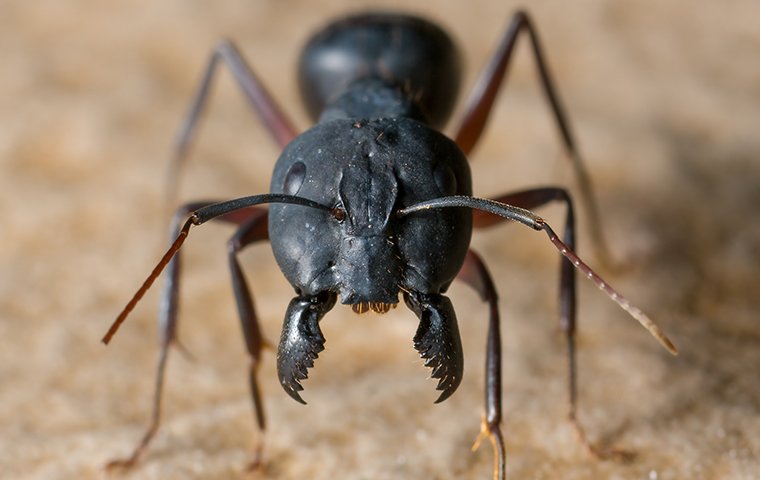 There are a variety of local ant species that can create devastating problems inside your home. And ants, like carpenter ants and crazy ants, will destroy wooden structures and your home's electrical appliances over time. Plus, most other ants that will invade your home can spread dangerous bacteria that will contaminate your meal-preparation areas and stored food supplies.
Ants can invade Oklahoma City properties with infestations numbering in the thousands, but you might not notice the trouble until it's too late. As they build colonies within your walls or in your yard, they will begin infiltrating your home, scouting for poorly stored food, and making their presence felt in frustrating and dangerous ways. That's why understanding the signs of an infestation is very important:
Lines of ants in the driveway

Anthills in the yard

Ants over-running your pantry and pet food

Scout ants in the kitchen
Once you do notice the signs, it's time to get professional help. All of the ant remedies you can get from the store will only lead to inconsistent results and further home damage and health hazards. With so much at stake, is it really worth it to try and handle the problems on your own?
There's No Replacement For Professional Assurances
In order to ensure our guaranteed services, each ant treatment follows a standardized plan. We first provide a thorough inspection to assess the infestation and find all areas with ant activity. Once we understand the issue, we'll discuss treatment options with you and make a customizable plan for your needs and budget.
Usually, spraying the home with pet and kid-friendly insecticides will eradicate the infestation inside your house. To address the entry points, we'll usually apply a preventative spray solution as well as place bait traps in strategic locations to keep ants from entering the structure.
We'll focus heavily on the garage, kitchen, and bathrooms, as these are the areas of highest ant activity. Our recurring ant services come with an ant-free guarantee in between services, which we will schedule according to the issue's severity. We also offer a one-time ant control treatment that comes with a 30-day warranty.
The Experience You Can Count On
While allowing someone into your home for any service can be a daunting prospect, allowing ants to take over your property will be even worse. That's why we take pride in providing top-level customer service in the Oklahoma City area. With over 45 years of combined industry and area experience, we've seen and dealt with every problem. Our expert technicians will provide the best kind of care for your needs and your budget, and that's the Guaranteed Pest Service of Oklahoma difference. Give us a call today to schedule your completely free inspection.
Learn more about or home pest management solutions and commercial pest control options.
Request Your Free Estimate
Complete the form below to schedule your no obligation estimate.