Take Back The Night From These Invasive Pests
When bed bugs invade your home or business, it can create one of the most frustrating situations in the wide world of pests. While bed bug infestations can keep you up at night and frustrate you to no end, they can also be dangerous to your health when allowed to linger for a long time. Unfortunately, bed bugs are very difficult to get rid of. The more you learn about these night-stalking pests, the more you'll realize why immediate professional attention is the best way to solve your bed bug problems.
The Problem(s) With Bed Bugs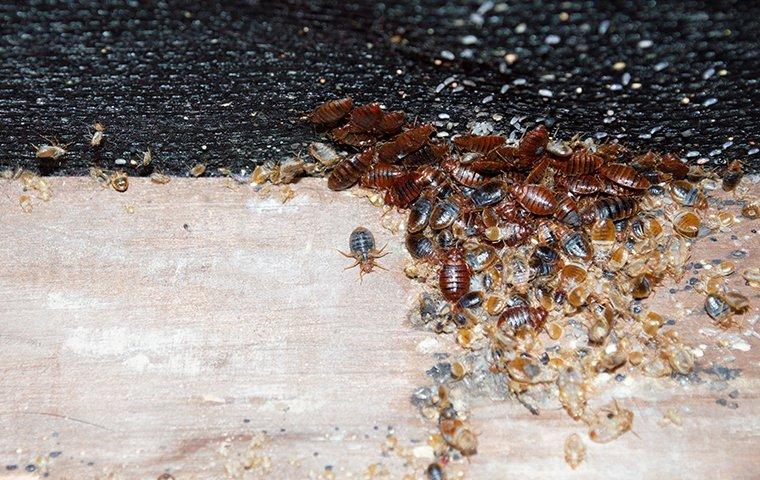 When bed bugs invade your home, they don't usually make it in there like other pests. In fact, the myth that bed bugs only invade dirty homes or unsanitary businesses is completely false. These pests are actually talented hitchhikers that will ride into your home or business on the backs of a variety of items. Anything from luggage to used furniture and even kitchen appliances could be a vehicle by which bed bugs make it into your home or commercial facility. Unfortunately, since they are so small, it can be very hard to recognize when you're carrying bed bugs into your home or business.
Plus, since bed bugs only come out after you have stopped moving or have fallen asleep for the night, they can be very difficult to detect. If you notice a musty odor around the furniture, rust-colored rings around some of the curtains and bedsheets or small, itchy red bites on your skin after you wake up, then you most likely have a serious bed bug problem.
Professional Assistance Required
If you do spot a bed bug infestation, don't try to get rid of it yourself. Spraying the surface of your furniture with store-bought solutions or trying to vacuum away your problems will only eradicate the pests on the top level of the furniture. Typically, there are a lot more bugs burrowed deep within the furniture cushions or the mattresses that will come out later after more eggs hatch.
In order to avoid the long-term health effects of a prolonged bed bug infestation, it's important to get professional help immediately. After our free inspection, we offer a wide variety of bed bug eradication and prevention techniques.
After inspecting the bedrooms and furniture, we'll ask you about recent travel, sleepovers, guests, or used furniture purchases to help determine how the infestation began. We'll then assess the severity of the problem.
For a small problem, we can eradicate the issue with localized treatments. This treatment is a liquid application and dusting method that requires you to be away from the treatment area for about four hours. In the event of a severe infestation, we'll recommend our innovative heat treatment methods that will require you to be away from home for 12-24 hours. All of our treatments come with a 30-day warranty.
Who Can You Trust With What Means Most To You?
Whether you're a homeowner trying to protect your family, or a business owner trying to protect your way of life, bed bugs are a direct threat to everything that matters most to you. That's why we take pride in providing our pest-free guarantee to the Oklahoma City area homes and businesses. Our expert technicians will identify every potential problem in a completely free inspection, and our innovative pest eradication techniques will ensure that you can enjoy pest-free living on your property. Give us a call at the first sign of a bed bug problem before it becomes a serious health threat.
Learn more about our residential pest solutions and commercial pest services.
Request Your Free Estimate
Complete the form below to schedule your no obligation estimate.