How To Keep Pests Away From Your Oklahoma City Restaurant
April 16, 2022
Pests invading your Oklahoma City restaurant is a recipe for disaster – there's nothing worse than the health hazards introduced by pests and the potential loss of reputation they can bring. If you're actively searching for 'restaurant pest control' and 'commercial pest control near me,' look no further than Oklahoma City pest control provided by the experts at Guaranteed Pest Service of Oklahoma.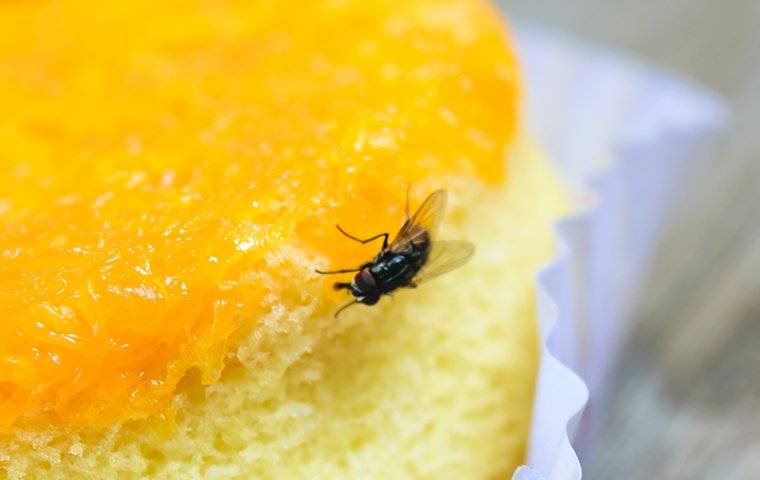 What To Do About Pests In My Restaurant
There are a number of pests that may invade your Oklahoma City restaurant, including ants, cockroaches, rodents, spiders, bed bugs, and termites. Restaurants most commonly end up combatting ants, rodents, and cockroaches due to the nature of food service, but all types of pests can infiltrate your business.
When any pest species invade your restaurant, your first steps should be to contact restaurant pest control, provided by the specialists at Guaranteed Pest Service of Oklahoma. With help from the experts, you can benefit from quality commercial pest control and understand how to eliminate any ongoing pest infestations before they cause problems among staff and customers.
Five Tips To Keeping Your Restaurant Pest Free
In addition to contacting commercial pest control services for your restaurant, you can implement the following prevention tactics to ensure that your restaurant stays free of major pest infestations.
Seal up pest entry points around your restaurant, such as gaps in windows, doors, and the foundation, and keep exterior exits closed. Put door sweeps into place to keep pests out.
Make sure to store food in containers. Clean up food and drink spills as soon as possible.
Seal up trash and food waste tightly and dispose of them promptly. Keep workstations and floors clean to deter pests.
Address leaks or moisture issues around your restaurant, as pools of water can quickly bring pests inside.
Thoroughly check food shipments that you receive and ensure that all packaging is intact. This will help you catch pest infestations before they happen.
The Most Important Thing To Know About Commercial Pest Control
When it comes to commercial pest control, it is important to know that you can trust the services that you are receiving. Commercial pest control services can be highly effective in eliminating infestations of any type of pest and protecting your restaurant against future invasion as long as you trust in the right service. Fortunately, the best commercial pest control company you can find in Oklahoma City is Guaranteed Pest Service of Oklahoma, and the specialists are completely ready to assist your restaurant in remaining pest-free year-round.
Commercial Pest Control In Oklahoma City You Can Trust
Look no further than Guaranteed Pest Service of Oklahoma for a commercial pest control service that you can trust. The professionals at Guaranteed Pest Service will be able to provide your restaurant with quality commercial pest control. We start with a one hundred percent free inspection that identifies the nature of your pest problem and any areas around your restaurant that are particularly at risk for pest invasion.
Then, armed with information about your business, the experts at Guaranteed Pest Service of Oklahoma will craft you an effective, tailored treatment plan that works to eliminate an infestation and keeps your restaurant free of future problems.
Put your mind at ease with Guaranteed Pest Service of Oklahoma's pest-free guarantee, and contact today.