When Nothing Less Than A Guarantee Will Do
As a business owner in the Oklahoma City area, you understand how important your reputation is in the community. Unfortunately, while pest invasions are a severe threat to your inventory, employees, and customers, social media has also made pest activity a severe threat to your reputation. All it takes is one post or picture to let thousands of potential customers know that you've got a bug problem, which is why getting professional help is more important than ever. With all sorts of choices for professional pest control in the area, you can see for yourself why your business can't afford anything less than the guaranteed, proven methods of our experienced commercial pest control technicians.
What To Expect From Our Oklahoma City Services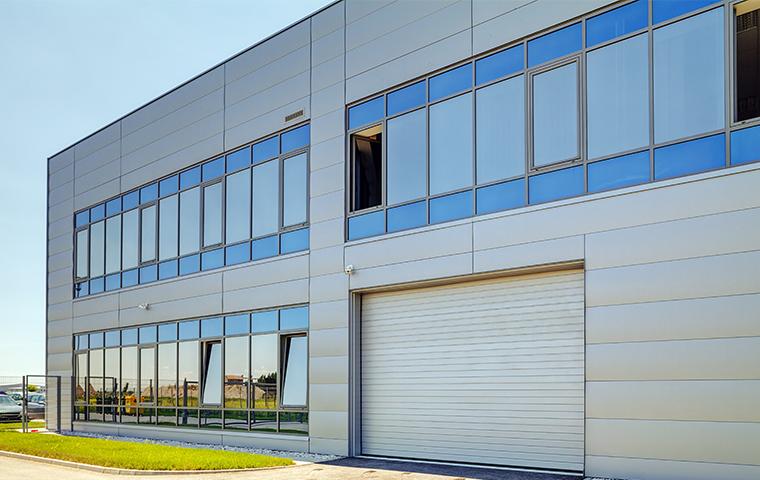 When you enlist the professional assistance of Guaranteed Pest Service of Oklahoma, you're not only getting the power of decades of commercial pest control experience; you're also getting the attentive care of a business that puts your needs first. As a veteran and family-owned company, we understand the importance of being an Oklahoma City area business owner. That's why we take pride in being able to take all of the stress of potential pest problems off of your plate by promising the following kinds of service to you:
Same day services

Pest-free guarantee, every time
If you're not sure whether we can provide the same kind of amazing results we've provided other Oklahoma City businesses, check out the list of facilities we service below.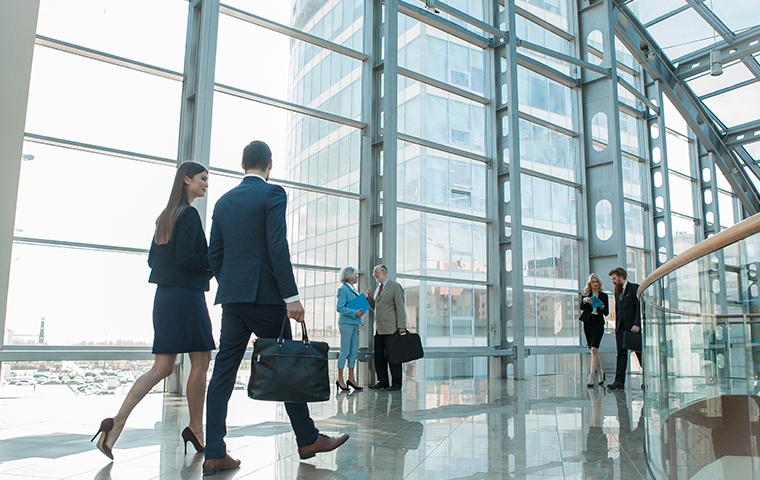 Office Spaces
When you're running a business or trying to rent out your office space to productive, profitable clients, then a pest-free environment should be at the top of your priority list. Give us a call today to schedule a free inspection for a thorough account of all the potential pest problems in your office space facility.

Dental Offices
Customer retention is key in the dental industry, and one thing that will negate your competitive advantage very quickly is a pest problem. Protect your reputation by getting guaranteed services and decades of industry experience.

Financial Institutions
When you want people to trust you with their money, you need to create a professional environment (one without any pest problems). Call us today to get a free inspection and take your first step towards a pest-free facility.

Law Offices
Choosing a lawyer is one of the most important decisions in some people's lives. Pest problems in your office will not promote an atmosphere of trust and professionalism, so don't settle for anything less than a guarantee. Call us today for a free, no-obligation inspection.

Retail Stores
Creating profit in a retail store is all about maintaining an enjoyable shopping environment. Pests will scare customers away and even put the health of your employees at risk. Get the professional assurances you need to protect your investment.

Doctor's Offices
If patient care means most to you, maintaining a pest-free environment should be at the top of your to-do list. Allow us to take this hassle off your list by providing the peace of mind that comes with guaranteed services.
Customizable Plans For Your Commercial Facility
At Guaranteed Pest Service of Oklahoma, we understand that everyone's needs are different. We may provide commercial pest control, but we're nothing like the corporate pest control chains that do the same treatments for all of their clients. In addition to our general pest services, we offer the following specialty pest control options:
With free inspections and customizable game plans, our expert commercial technicians will ensure that your facility remains pest-free without any of the excess treatments designed to run the price up. When it comes to your investment, don't settle for anything less than the personal, specific, guaranteed pest control packages we can provide.
Why Choose Guaranteed Pest Service of Oklahoma?
There may be plenty of choices in the Oklahoma City area for pest control services, but there's only one place where decades of experience and the latest commercial pest control innovations come together to provide a pest-free guarantee.
When you join the Guaranteed Pest Service of Oklahoma family, you'll realize you made the right choice after the first visit. Your business will become just as important to us as our business. That's why our proven track record lets you know that you can trust us with what means most to you:
Over 45 years of combined area and industry expertise

Family-owned and operated

Affiliate of the Better Business Bureau
With all kinds of dangerous and destructive pests knocking at the door of your main source of income, threatening to hurt your business in the most devastating ways, you can't afford anything less than a guarantee.
Why We Do What We Do
As a family owned and operated company, we treat our clients (yes, even our commercial clients) like family. That's why we provide your business with the same kind of care we would use to treat our own facility. We understand that you depend on our business to take pest control off your plate, so we take special pride in providing our pest-free promise to your commercial facility.
Since our emphasis on customer satisfaction makes what's most important to you most important to us, you can have peace of mind knowing your facility is taken care of with the same care you give your customers. Call us today to schedule your free inspection for pest control in your commercial facility, or to learn more about how we keep Oklahoma City homes pest-free.
Request Your Free Estimate
Complete the form below to schedule your no obligation estimate.