If you're asking this question, there are two ways we might interpret it. You may be wondering if termites pose a threat to you personally, or you may want to know how much damage termites can do to your property. Today, we're going to give you the answer to both. Here's what you should know about Oklahoma City termites.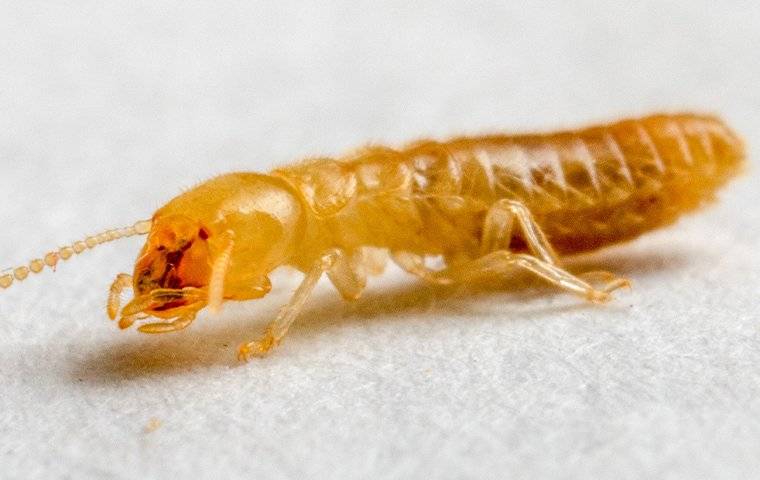 Can Termites In Oklahoma City Harm You?
The termites we have in our area are subterranean termites. These termites live almost exclusively in their nests and tunnels. They do not like to come out into the air because it will dry them out and kill them. You are never going to have an encounter with these termites unless you expose them. If you're concerned about termites coming out of your walls and biting you, you have nothing to fear.
Okay. What if you expose termites? Should you be concerned about termites biting you? Not all that much. Worker termites are not known to bite in self-defense, and soldier termites, which are the termites that protect the workers, do not have mouthparts large enough to harm your skin.
In other cities and states, where drywood termites are a problem, there is a slight health concern. Drywood termites produce frass which can exacerbate respiratory ailments and aggravate asthma symptoms. These termites are not native to Oklahoma City, but if you purchase a piece of furniture from a region of the country where these termites are endemic, you could be harmed by them.
How Bad Is Termite Damage?
Subterranean termites don't get into your home and destroy it in a day, a week, or even a year. The damage they do is over the course of several years. But, if termite pressures on your property are high enough, they could do significant damage in just over three years. When you discover evidence of termite activity in your yard, you should not put it on the back burner. These insects can consume your home right under your nose. They can access it in areas where there is wood-to-soil contact and get inside without giving you any warning signs. Once inside your home, they can consume support beams, wall studs, subflooring, and more.
The Problem With Subterranean Termites
When calculating the risk, you need to know what you're up against. Here are several factors you should consider.
While a termite worker is only ⅛ of an inch long, there can be millions of them in your yard. That's a lot of tiny mouths to feed.

Worker termites are driven to find food sources. When they find one, they don't focus their attention on just that one food source. Only a small percentage of the colony is recruited to consume the source. The others continue to look for food. This means that worker termites can be feeding on your home while they're feeding on a branch, log, stump, or dying tree in your yard.

Worker termites never sleep. They can feed on wood in your yard or the wood of your home, non-stop, all day, every day.

You're not likely to hear worker termites as they feed. The noise is slight. It is possible to have a large number of termites feeding on the wood of your home without detecting them.

The warning signs of termite damage are subtle. You might have a slight change in your wood flooring and think that it is moisture-related, or just natural expansion and contraction caused by seasonal temperature changes. You might start to notice slight bulging in your walls and think you're imagining it.

The damage caused by subterranean termites is difficult to fix. In some cases, it can be impossible to fix this kind of damage.
The Good News
Termite damage is preventable. Professionals use products that have a transfer effect. When termites take bait or pass through specialized termiticide products, they pick up the active ingredient of these control substances and share them with other workers in the colony. This leads to colony elimination. No more colony means no more damage.
At Guaranteed Pest Service of Oklahoma, we trust Termidor technology to arrest and prevent termite infestations. Termidor is the number one termite control technology in the United States.
We also provide termite inspections to help Oklahoma City homeowners catch termite problems early. A professional termite inspection from Guaranteed Pest Service of Oklahoma can alert you to subtle warning signs and conducive conditions before purchasing a home or selling your home. It can also provide some protection for your home if you're not yet able to afford ongoing, always active termite control from Termidor.
If you have questions or you'd like to schedule a service visit from one of our friendly, certified termite control professionals, reach out to us. We look forward to guiding you in this important protection for your home and your finances.