A little mouse is only between 5 ½ to 7 inches long. That's including the tail. The actual body size is half as much. It shouldn't be surprising that it is difficult to get a 2 ½ inch animal out of your house, particularly when it prefers to live with you—which house mice do. But it is even worse than you might imagine. An adult mouse is able to squeeze through a hole the size of a dime. Yes, a dime. If it can get its head through, the rest of its body, though larger, is able to fit through as well. This is because mice have a flexible skeleton and soft tissue. The first step in keeping mice out of your Oklahoma City home is knowing what you're up against.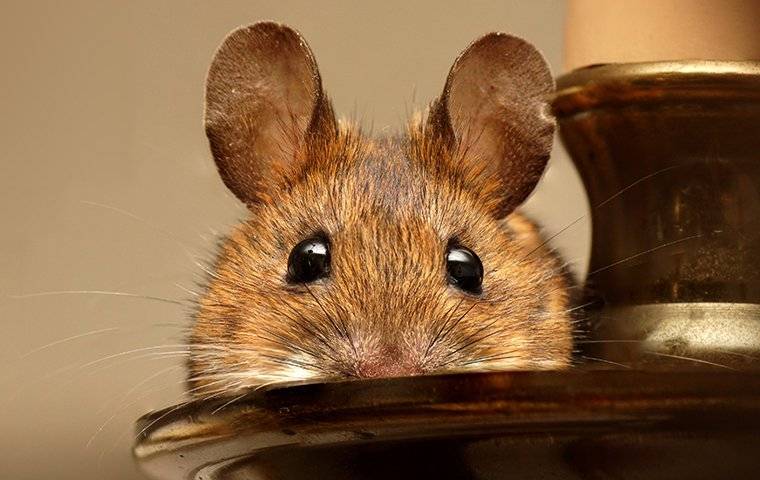 What Is Required To Keep A Little Mouse Out
When considering entry points, there are a few key facts that come into play. Some are obvious. Others are not quite so obvious.
Mice are timid. They prefer to enter a home in areas where there is lots of cover, such as in the space between landscaping and the exterior of a home.

Mice don't need an entry point; they can make one. If you have rotting wood or a soft target such weatherstripping, a mouse may create a hole.

A gap around a pipe is likely to be more than enough for a little mouse. If you look at a gap and think, "That is too cramped. No mouse would want to squeeze in there." Think again. Mice like to squeeze into tight spaces.

Mice are incredible climbers. You need to consider entry points in your roofline and on your roof. It is also important to consider pathways a mouse might use to get up onto your roof, such as scaling a nearby tree and using a branch that overhangs your roofline. But a mouse may not need a tree to get on your roof. They can scale some exterior surfaces, such as bricks or concrete. The overhang over your roofline prevents them from getting up onto your top roof, but it doesn't prevent them from getting on secondary roof areas.

Mice can jump 1 foot straight up in the air, and they are able to jump across gaps much wider than a foot. This can allow them to access points that are higher on your exterior walls. Keep this in mind.
What Tools Are Used To Keep Mice Out
After you have inspected your exterior and determined where mice might access your home, it is time to consider how you can bolster your defenses.
Caulking. You can use a caulking gun to seal gaps around foundation walls, exterior walls, and roof penetrations. It can also be used to fill in wood holes until you're able to get these trouble spots officially repaired.
Wire mesh or metal flashing. If you have an opening that is too large to address with caulking, or you have a spot that rodents keep chewing, you may apply wire mesh or flashing to keep them out.
Steel wool. Stuffing this material into your downspouts, or into holes, can deter mice if it is secure and cannot be pulled out.
Put Out The Unwelcome Mat
If mice do not feel comfortable exploring your exterior, or they find few reasons to be near your home, you'll have fewer issues. Makes sense, right? Here are a few tips that could help.
Remove objects, especially wood piles or wood construction materials, away from your exterior. Mice hide in and under these.

Thin out your landscaping to make it more difficult for a mouse to find cover.

Remove standing water so mice can't easily get a drink. You can do this by altering conditions that cause rainwater to sit, or by removing containers that capture rainwater.

Remove food sources. Keep in mind that mice eat some things that you would not. If you have bird feeders, move them away from your exterior. Keep your trash in covered containers and sanitize them to remove odors. Refrain from feeding pets outside or only feed them during mealtimes. Pick up dog droppings from your yard. Urban mice can take to eating the waste of domesticated canines.
Don't Be Afraid To Get Some Help
Remember that the team at Guaranteed Pest Service of Oklahoma is always available to assist you with pest control issues. We can develop a multi-pronged treatment plan to reduce rodents around your home and apply control methods to keep them from gaining entry. Reach out to us today to request information or to schedule a service visit from one of our licensed pest control technicians. We're here to help.