When it comes to rodents, Oklahoma City residents are likely to find one of these three types in their homes:
House mice: With dusty gray fur and cream underbellies, house mice have round bodies and grow a little less than four inches long.
Roof rats: Bigger than house mice, roof rats have darker fur, limber, agile bodies, and tails that grow just as long as their bodies in length. These rats are also known for their great climbing skills.
Norway rats: Norway rats, or brown rats, are bigger than roof rats, but aren't as limber and have shorter tails.
While you may have mice or rats in your Oklahoma City home, it's unusual to have both. Not only do rats eat mice, but the odor that rats emit tends to scare house mice away. Having any type of rodent in your home can be dangerous. Here's what Oklahoma City homeowners should know about how rodents get inside and what problems they cause, how you can prevent them, and what you can do to eliminate rodents in your home.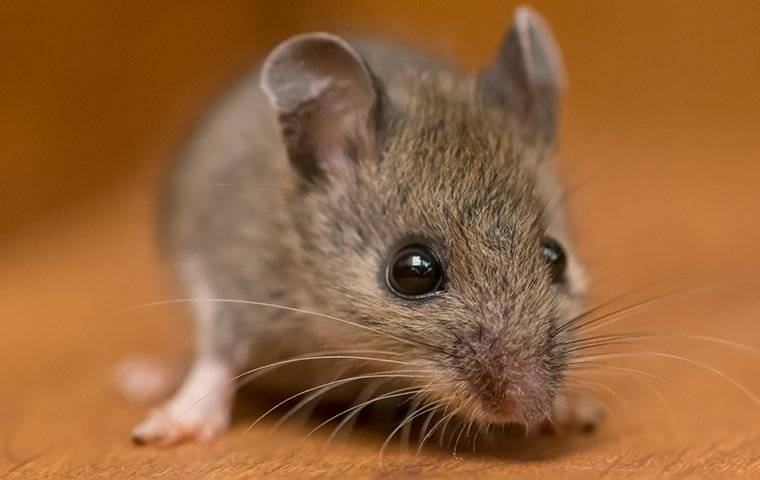 How Do Rodents Get Inside Homes And What Problems Do They Cause?
Throughout history, rodents haven't been shy about relying on humans for food, water, and warm shelter – and they like to enter Oklahoma City homes for the same reasons. Unfortunately, these pests don't even need an open doorway to get inside, and most of the time, they'll use tiny holes and gaps in your foundation to squeeze through. House mice, for instance, just need a hole that's the size of a pen to crawl through – and they can even widen smaller imperfections with their powerful teeth and jaws.
Creating holes in your home's foundation is far from the only problem that rodents cause. These critters can be dangerous for your family by:
Contaminating your home with disease: From hantavirus to tularemia and salmonellosis, rodents can carry all types of bacteria and diseases. When they defecate or urinate in your home, they can contaminate the space – and your family and pets – with these harmful pathogens.
Creating property damage: Not only do they create holes when they come in, but rodents aren't shy about chewing holes through electrical wires, walls, or insulation to find a hiding spot either.
Bringing in other parasites: Rodents can occasionally come with other types of infestations, like ticks and fleas. Once they're in your home, these parasites can spread to your pets and family too.
How To Prevent Rodents
Rodents are dangerous for any resident, but knowing how to prevent them is the first step to reducing the risk of dealing with them. Here are some handy tips for keeping rodents out of your home:
Don't provide easy access to food: Since rodents are drawn to human food, you'll want to keep leftovers properly stored and clean up any crumbs or food debris that's left out. Even pet food can sustain rodents, so you'll want to store that in a sealed package or container too.

Identify cracks and crevices to seal up: Check for tiny gaps, holes, and crevices that rodents may use to slip through in your home's foundation. When you seal these cracks up, you'll want to use a rodent-proof material, like steel wool, to do so. Mice and rats can chew through most materials, like wood, plastic, and even vinyl.

Wash dirty dishes in a timely manner: The food debris on dirty dishes can lure mice and rats, so you shouldn't leave dirty dishes sitting in the sink overnight.

Address drainage and moisture issues: Rodents need a water source, and leaky pipes, faucets, and other standing water in your home can do the trick. Get rid of standing water on your property, and address drainage issues once you discover them.

Trim shrubs and tree branches near your home: Roof rats may use tree branches or vegetation on the side of your home to climb onto your roof, but regularly trimming branches and shrubs can help prevent this.
How To Eliminate Rodents In Oklahoma City, OK
Any rodent problem, whether it's mice or rats, can be dangerous for the safety of you and your family. The best way to eliminate these pests is with professional assistance from Guaranteed Pest Service of Oklahoma.
If you're finding signs of a rodent problem in your Oklahoma City home or you already know there's an infestation, don't wait or try to get rid of them on your own. Call us today at Guaranteed Pest Service of Oklahoma for total rodent elimination.