If you've never dealt with bed bugs, there are many ways you could be wrong about them. These insects are surprisingly misunderstood. Today we're going to take a look at the misconceptions many Oklahoma City residents have about these frustrating insects, and how you can use this information to protect yourself, your family, or your business from harm.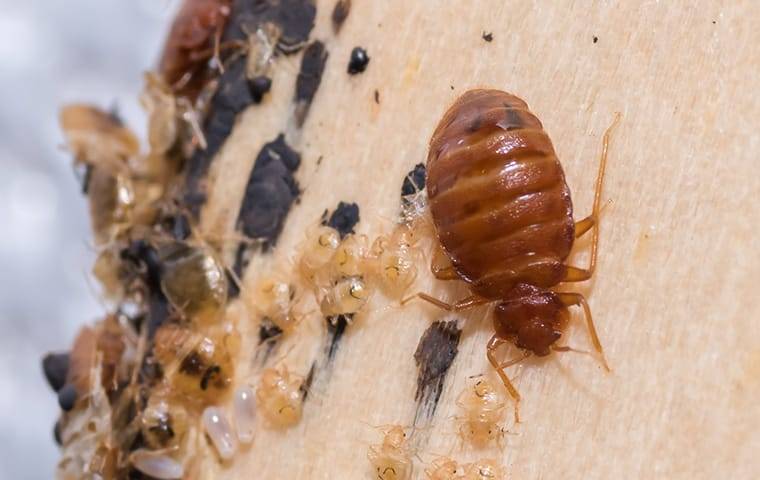 Bed Bugs Don't Come In From Your Yard
There are many insects that live in your yard and accidentally get into your home; bed bugs aren't one of them. These bugs go from one structure to another. They don't live in your yard. There are several reasons why this is important to understand.
If you have bed bugs, there is nothing you can do to drive them out of your home, such as applying essential oil scents to your bed and other items. When bed bugs get into your home, they're stuck with you. They're not going to go outside to live.

If you apply pest control to your exterior, or have a licensed pest professional do this, you will not be protected from bed bugs. These insects hitchhike past your perimeter pest control. You need to have routine bed bug inspections to catch bed bugs early and eliminate them before they can create a problem.
Bed Bugs Don't Just Infest Dirty Homes or Businesses
It is a long-standing belief that bed bugs only infest dirty places. This myth likely arose from the fact that bed bugs leave black excrement and brown blood staining on mattresses, bedding, sheets, clothing, and other fabrics. When these items are moved out of a structure, it can look to a bystander like the homeowner is dirty. But these excrement and dried blood stains are left in tight spaces and concealed areas, such as between a mattress and a box spring. Here's why you should be aware of this:
There is nothing about your property that will attract bed bugs to it. They're picked up from an area of infestation and brought into your home or business.

When looking for signs of bed bugs, examining compressed areas and tight spaces is a good place to start. Look between your mattress and box spring and drag a debit card along the seams to dislodge evidence of a bed bug infestation.
Bed Bugs Aren't Only Active At Night
While bed bugs prefer to be active at night, and often come out when carbon dioxide emissions rise due to sleeping humans, they can be active in the day. Bed bugs only require darkness to be active. Here's why you should know this:
You can pick bed bugs up during the day when you go into a dark space, or when you put your belongings next to someone else's belongings that have bed bugs in them.

Bed bugs are not isolated to businesses that offer sleep accommodations. You can get them in many places—some of them surprising. More and more office spaces are having trouble with bed bugs. The last place you would think to worry about bed bugs is at work. But this is not the case.
Bed Bugs Aren't Too Small To See
A bed bug is between 1mm and 5mm in length, depending on the age of the insect. While 1mm is small, it isn't microscopic. You can see these bugs if you uncover them in your home or business. Why is this important? If you are bitten by a bed bug during the day, you could see it. An immature nymph is a tiny, six-legged, pale-colored insect with a transparent abdomen. If it is attached to your skin, you will see your blood in its abdomen. This is important to know if you want to detect bed bugs and avoid bringing them home.
Bed Bugs Don't Just Live In Beds
Don't let the name fool you; bed bugs can live in many places. They can be inside furniture around your bed. They can be in electronics. They can be in luggage, duffel bags, book bags, and other items you carry. They can also be in your electrical outlets or wall voids. If you think bed bugs only live in your bed it can cause you to be exposed to an infestation, or to prolong one.
Bed bugs can bite you when you sit on a chair or a couch. Keep this in mind if you find bites after going to a movie theater.

Bed bugs can get on you or in your belongings when you go into a business that doesn't have a single bed.

If you attempt to throw your bed out to correct a bed bug problem, you're likely to be disappointed.
Bed Bug Control In Oklahoma City
At the first sign of bed bugs in Oklahoma City, contact Guaranteed Pest Service of Oklahoma for bed bug control services. We understand these bugs and we know what is required to eliminate them in your home or business. Connect with us today for assistance. We can help.