Local, Year-Round Pest Control Services In Piedmont, OK
Piedmont is a pleasant city located primarily in Canadian County, with a small portion extending into Kingfisher County. Although many people enjoy living in our area, it's important to understand that Piedmont is also home to a variety of pests that have no problem infesting our commercial and residential properties. When it comes to defending your Piedmont home or business against pests, you can't go wrong with a little help from the licensed technicians here at Guaranteed Pest Service of Oklahoma. As a locally-owned and operated pest control company, we have a deep understanding of area pests and how to keep them away from your property. By providing high-quality treatments and unmatched customer service, we make our mark as one of the best pest management companies throughout Oklahoma. Protect your Piedmont home or business from all kinds of pests by partnering with the skilled technicians here at Guaranteed Pest Service of Oklahoma today. We're ready to deliver excellent pest management services year-round.
Home Pest Control In Piedmont, OK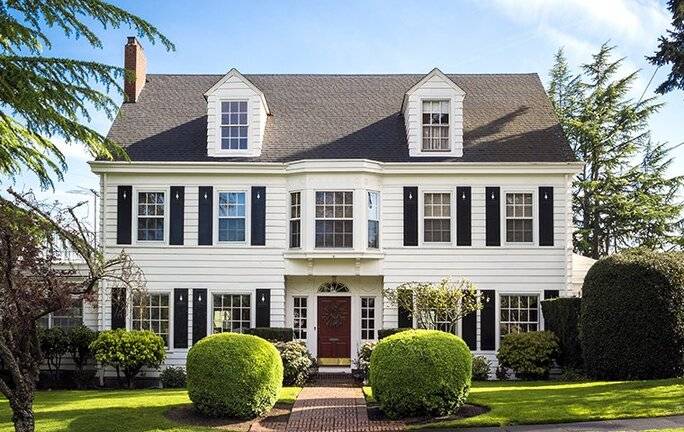 When pests such as rodents, termites, or bed bugs get into your Piedmont home, they're not just a threat to your property. They're also a threat to the health of you and your family. Without the right protection, pests are capable of invading your home, damaging your property, and spreading a variety of dangerous diseases. The most effective way to keep your residential property free of unwanted pests is to implement a reliable home pest control plan from Guaranteed Pest Service of Oklahoma. Whether you're looking for general pest management or targeted treatments, we have you covered. Our home pest control services include one-time, monthly, quarterly, and semi-annual options, depending on your needs. Our goal is to provide the highest quality of service available. If pests are causing problems in your Piedmont home, the professionals here at Guaranteed Pest Service of Oklahoma have what it takes to get rid of them. Reach out to us today to find out which of our residential pest control plans is right for you.
Commercial Pest Control In Piedmont, OK
Running a successful business isn't an easy task. Between keeping your customers satisfied and providing excellent products and services, it can be challenging to take care of all your responsibilities. And as a business owner, one of your responsibilities is keeping your commercial facility free of destructive and dangerous pests. At Guaranteed Pest Service of Oklahoma, we aim to make your job easier by ensuring that pests aren't getting in the way of your business's success. Our skilled technicians have the experience needed to provide excellent commercial pest control services in a variety of professional settings, including restaurants, hotels, retail stores, schools, manufacturing facilities, and more. Don't allow pests to take over your Piedmont business and threaten your reputation. Instead, turn to the professionals here at Guaranteed Pest Service of Oklahoma to learn more about how we keep businesses pest-free.
Five Solutions To Piedmont's Rodent Control Problems
Rodents are one of the most common pests found in and around Piedmont properties. Although they can live in the wild, many rodents have adapted to live close to humans, with some even growing partially dependent on us for survival. However, rodent infestations lead to many problems, including property damage, contaminated food items, and the spread of diseases. The best way to solve your rodent problems is with professional rodent control services. But there are also a few methods you can use to make your Piedmont property less appealing to rodents.
1. Eliminate all sources of food, such as uneaten pet food and open garbage cans.

2. Eliminate entry points by sealing gaps in your foundation with caulk or steel wool.

3. Reduce sources of excess moisture, such as leaking pipes.

4. Trim overhanging tree limbs away from your roofline.

5. Minimize clutter that rodents could use to hide.
At Guaranteed Pest Service of Oklahoma, we protect property owners from all kinds of pests, including rodents. Give us a call today for more information about all of the effective pest control services we have to offer.
How Can I Keep Spiders Out Of My Home In Piedmont?
Spiders are a species of predatory arachnids and are closely related to scorpions, ticks, and mites. Although spiders are beneficial to the environment by preying on insects, you still don't want to find them living in your Piedmont home. When it comes to protecting your property from spiders, it's important to understand why spiders might invade your home in the first place. Spiders typically invade Piedmont properties for one of two reasons: to find a mate or move closer to their insect prey. To keep spiders away from your home, it's important to reduce factors that may attract insects to your property. Avoid attracting insects and spiders to your home by implementing the following prevention tips.
Minimize all sources of excess moisture.
Keep your property clean, organized, and free of clutter.
Keep your garbage cans sealed.
Avoid leaving pet food out unattended.
Repair leaking pipes and faucets that may contribute to moisture problems.
If spiders are living in your Piedmont home, it's an indication of an existing insect infestation. Reach out to Guaranteed Pest Service of Oklahoma for spider control services you can trust.
Request Your Free Estimate
Complete the form below to schedule your no obligation estimate.