What are rodents?
Rodents encompass a wide variety of species of relatively small mammals that are known to gnaw, scamper, and chew. They commonly invade both Oklahoma businesses and homes and actually thrive on maintaining closeness to humans. There are three rodent species common to residents in Oklahoma: Norway rats, roof rats, and house mice.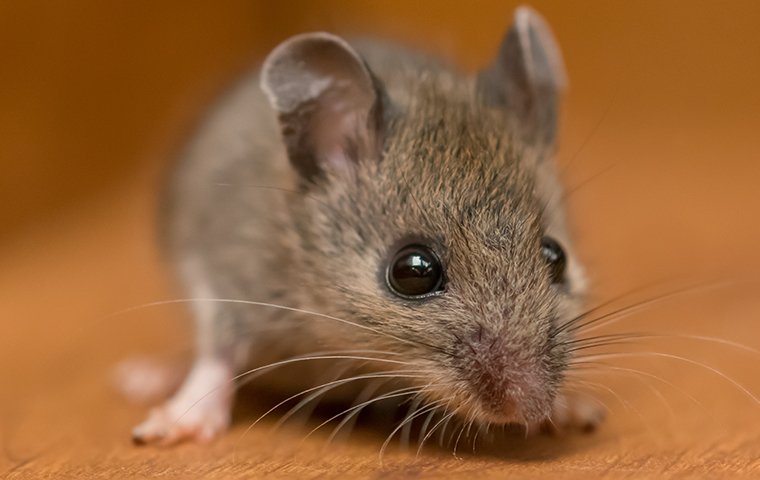 Norway Rats
Rattus Norvegicus
Norway rats are the largest of the three rodents previously mentioned at a maximum length of 18 inches, including their tail. They are usually brown with an off-white colored underbelly. They possess a dense body, blunt nose, small ears, and protruding black eyes.
Roof Rats
Rattus Rattus
The roof rat is smaller and slimmer than the Norway rat and is known for its climbing abilities. Their body features dark fur and a scaly, hairless tail. With the tail included, this species grows up to 14 inches long.
Mice
Mus Domesticus
Much smaller than the rat, the common house mouse is the most common home invader of the rodent family. While they originated from Central Asia, they are present throughout the United States. Mice only grow up to 7.5 inches long and have a rounded, gray-colored body. Other identifying features include large rounded ears and a smooth tail.
Are rodents dangerous?
Rodents aren't really a direct threat to your safety since they're known to run away from humans. However, they are dangerous to your health and the safety of your building.
All rodents carry various pathogens, bacteria, and viruses on their bodies, which they spread to food and surfaces. Some examples include hantavirus, leptospirosis, and salmonellosis.
Even worse, they harbor fleas, ticks, and other similar parasites, which only adds to their potential health threats.
Due to their need to chew and their sharp claws, rodents cause property damage in a number of ways. Some examples include holes in clothing, frayed or chewed through wires, scratches on the floors or walls, and much more.
How do I know if I have a rodent problem?
Fortunately, it's pretty easy to tell if you have a rodent problem since none of them are discreet in their behaviors. Signs include:
Gnaw marks, since rodents will chew on anything to keep the size of their teeth down.

Rodent droppings, which are often left behind wherever they were eating.

Nesting materials strewn about.

A noticeable odor of urine with large infestations.

Observing the rodent in question.
Where will I find rodents?
When outside, rodents prefer to live in fields, farmlands, near trees, and other similar environments. They also like to live in structures since they're largely dependent on the humans around them.
Inside, they will seek out quiet, dark room spaces like the basement, attic, wall voids, and other similar places. Roof rats will seek out higher spots, while Norway rats prefer to stay at ground level.
What do rodents eat?
Most rodents are omnivorous, meaning they will eat plants as well as animals. In general, rodents prefer to eat seeds, cereal, nuts, and fruit. When feeding on animals, the options vary depending on the species.
Mice will stick to insects, whereas roof rats will eat slugs, snails, and insects. If near water, they also eat shellfish, fish, and other similar delicacies. While Norway rats are also omnivores, they prefer meat first over fruit and vegetables.
Once inside, all food sources from crumbs to food left out on the counter are fair game for rodents since nearly all species will ultimately eat anything they encounter.
How do I get rid of rodents?
With their reproductive habits and the health threat they present, the best thing to do is work with a licensed pest control company specializing in rodents. Our team is ready and willing to assist you with your rodent problem in Oklahoma City, OK.
With over 45 years of combined experience, we have the training, knowledge, and resources needed to rid your property of pests, including rodents. Reach out to us to get an estimate for your pest control service needs today.
How can I prevent rodents in the future?
Thanks to their rapid reproduction, it's much easier to prevent an infestation than correcting an existing one. Implement the following tips:
Seal up all entry points along the perimeter of your home, including holes, cracks, and crevices.

Trim back tree limbs and overgrown shrubbery from the exterior of your building.

Organize and declutter the building to minimize the number of hiding spots available.

Focus on cleanliness and managing your house by removing the trash, washing dishes, vacuuming, and minimizing the number of places you eat.

Keep your pet food properly stored and sealed in a metal or plastic container with tight lids.
Learn more about our home pest control options and commercial pest management solutions.
Request Your Free Estimate
Complete the form below to schedule your no obligation estimate.