Expert Spider Control In Oklahoma City, OK
Studies have shown that we are never as far away from a spider as we might think. It's been reported that people are never more than ten feet away from one of these creepy crawlies. While most spiders are relatively harmless, there are some venomous species found in Oklahoma City, OK, that are best avoided. Luckily, Guaranteed Pest Service of Oklahoma is ready to help protect you and your family from these eight-legged pests.
Our Spider Control Process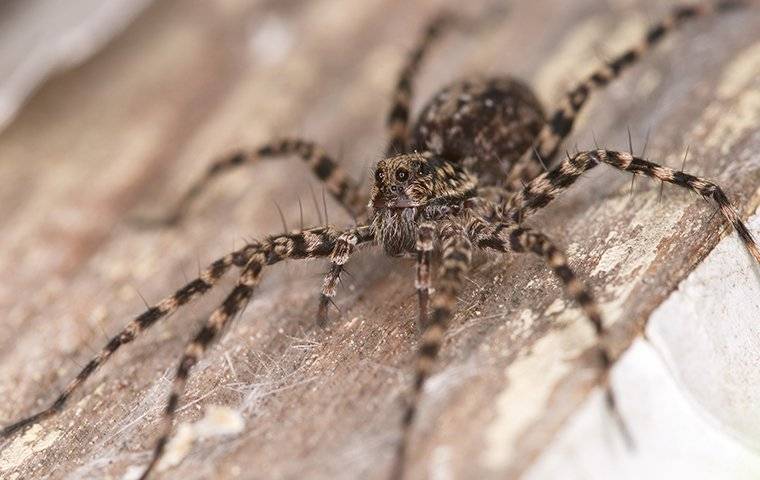 The most common species of spiders found in Oklahoma City, OK, include field spiders, house spiders, jumping spiders, and wolf spiders. The more dangerous species known to frequent the area include black widow spiders and brown recluse spiders, also known as the fiddle-back spider. Our professional technicians have been expertly trained to rid your Oklahoma residence of these pests using the following techniques, guaranteed:
Inspection: The first step of our spider control process is to thoroughly examine the interior and exterior of your home for signs of spider activity. Outside areas of interest include eaves, overhangs, windows, wooden decks, woodpiles, and any other areas that may be conducive to spider environments. Interior areas of interest include garages, window seals, baseboard corners, and other spaces in the vicinity where spiders are likely to be found. Treatment plans for your home will be based on the findings of this inspection.
Basic Treatment: Our treatment plans can vary based on the information collected during the inspection. All plans include a spray-on interior treatment that is applied to corners of baseboards, window seals, and any other areas spiders may live. Garage areas are also included in this treatment.
Brown recluse treatment: If signs of brown recluse spiders are present, the treatment will include the basic treatment as well as a specialized fog treatment in the attic.
Black widow treatment: If signs of black widow spiders are found, the treatment will include the basic treatment as well as a specialized exterior treatment.
Follow-up: Our one-time treatments are guaranteed for 30 days. If any signs of spider activity are found after treatment, we will come back out to re-treat at no additional cost.
Our one-time treatments are great for eliminating spiders from your property, but for long-lasting results, it is strongly recommended that clients opt-in to receive recurring quarterly service treatments. These techniques have been proven to be a safe and effective solution to spider problems in the Oklahoma City area.
Start Enjoying Your Spider-Free Property ASAP!
The experts at Guaranteed Pest Service of Oklahoma are the best in the business. With over 45 years of pest control experience in Oklahoma City, OK, and surrounding areas, we have the skill, experience, and knowledge of local pests to rid your property of all the creepy crawlies, guaranteed!
Contact us today to schedule services or request your free estimate. We look forward to working with you!
Request Your Free Estimate
Complete the form below to schedule your no obligation estimate.