Termite Control In Oklahoma City, OK You Can Count On
When termites threaten your Oklahoma City area home or business, you might not even be aware of it until the damage is done. Since termites work in secret under your structure and within your walls, you might not notice until your home or business has incurred over $3,000 in damages. That's why, when it comes to termites, there's no substitution for professional help.
Spotting The Signs & Trusted Solutions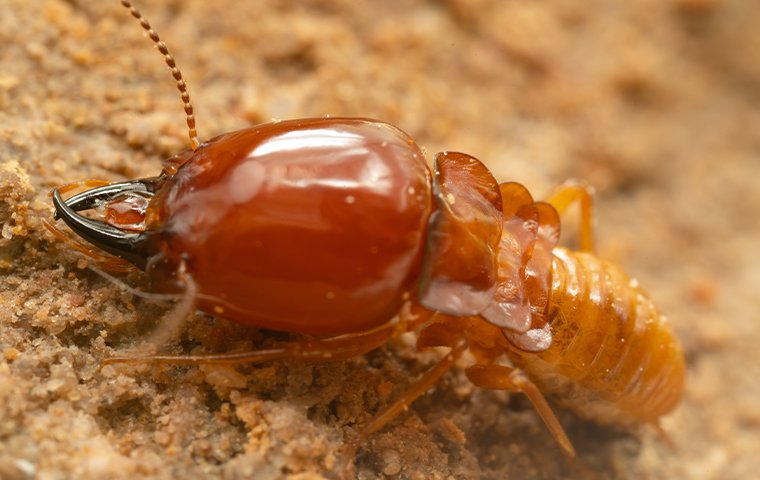 If you rely on the "Internet experts," they'll tell you that you can avoid a termite infestation on your own. Better yet, they'll tell you that you can recognize a termite infestation and stop it yourself. Here's why they're wrong.
While there are ways to spot a termite infestation early (if you're familiar with the signs), they can be incredibly difficult to detect. The most common signs of subterranean termites, which access your home or business from the ground, include the following:
Mud tubes on foundation walls

Shed wings of termite swarmers

Visible damage to exposed wood in the yard

Tightening around doors and windows
Without an expert opinion, you might not be able to recognize these signs until it's too late. Plus, if you do recognize the signs, trying to eradicate the problem yourself might only make it worse. Treating the issue locally with store-bought sprays will only allow the infestation to continue spreading to other areas of the property, creating more expensive damage.
The Professional Touch
Our professional termite treatments begin with a free inspection. Even though it won't cost you a dime, our technicians provide the most thorough termite inspections in the industry and spot any current termite activity. Along with checking for current termite activity, our technicians will also inspect for potentially conducive conditions for termite infestations, such as moisture buildup, rotting wood, or poor wood storage practices around the property.
If we see problems, we'll put together a custom plan to eradicate the infestation and keep termites away for good. Our prevention treatments utilize Termidor technology, and we're certified installers of this innovative termite treatment. To take care of problems inside the home, we'll provide Termidor spot treatments. Then, our technicians will drill and trench around the perimeter of your home to create a protective barrier filled with the Termidor treatment solution. This service comes with a one-year warranty, at which time we will repeat the treatment if the customer chooses.
If we don't see a problem, we will get you a quote on termite insurance. This unique service offers free inspections and free termite treatments in the event of a pest infestation on your Oklahoma City property. With an annual fee, you'll get the peace of mind that comes with knowing your home will never suffer a termite infestation that you'll have to pay for out of your own pocket.
Pest Control That Puts You First
When it comes to termite infestations, you can never be too careful about the way you protect your home or business. That's why it's important to make the right choice for professional termite protection. With expert technicians that put your property needs over anything else, you can rest assured that we commit to customer satisfaction and have the proven track record to back up our termite-free guarantees with over 45 years of combined industry and area experience. What's the point of waiting around if there could be termites in your home without you knowing? Give us a call today to learn more about our home pest management services and commercial pest solutions
Request Your Free Estimate
Complete the form below to schedule your no obligation estimate.