In the whole world, there is no other insect quite like the German cockroach. Even among other pest roaches, it is head and shoulders above the competition. This insect has learned to adapt so well to human habitation that there are no wild populations of German cockroaches anywhere. While they can live outside in tropical regions, they prefer to stay near structures or inside structures, even when conditions are ideal outside. So, how do you get rid of a roach that likes living with you? It requires a multi-pronged approach. Here's how it works.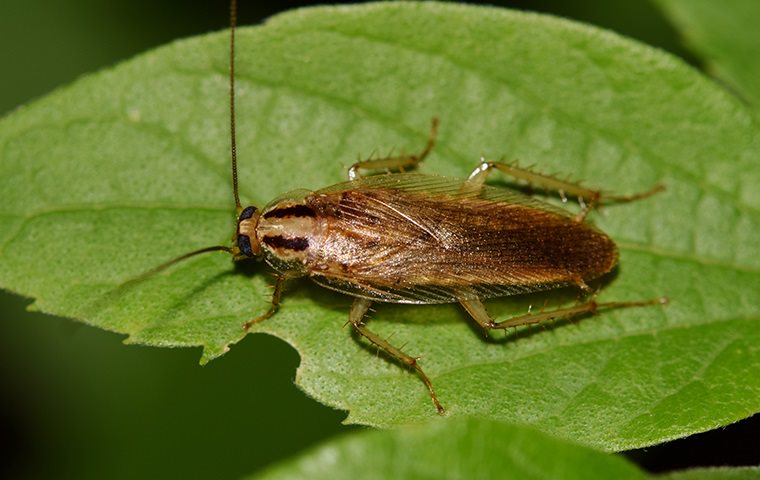 Integrated Pest Management
If you have not heard of IPM, it is an integrated approach to home and commercial pest control that uses a combination of biological, cultural, and physical methods first, and limited EPA-approved chemicals only when necessary. We strongly recommend IPM for German cockroach control in your home or business. It takes several methods integrated together to get control of German cockroaches.
Sanitation — You're not likely to make German cockroaches leave your Oklahoma City home by keeping things cleans, but there are benefits to making sanitation a part of a German cockroach control plan. If you clean an environment where these roaches are inhabiting, you can deter reproduction, and reduce health concerns. Pay close attention to trash receptacles. Keep trash covered and clean your containers to remove odors.
Clogs — German cockroaches can feed on clogs in your drains. If you apply products to clean clogs, it can limit this unseen food source and make it more difficult for German cockroaches to live with you.
Limit Food Sources — When you work hard to apply sanitation and roll up your sleeves to get rid of clogs, you've done most of the hard work. But there is another food source in your home on which cockroaches can subsist. It is the food you eat. German cockroaches have the ability to chew through paper and cardboard to get to your foods. Consider putting them in sealed containers. Store fruit in the fridge. Don't leave food items on your counters or kitchen island uncovered. Put pet food down only during meals and never overnight.
Bait — German cockroaches can take to baits. This is an environmentally friendly choice for roach control. But the application of baits isn't likely to completely address an infestation. German cockroaches have the ability to start rejecting food sources that are not considered beneficial. Researchers believe that the taste receptors of roaches alter to find dangerous food sources unpalatable.
Exclusion — If you're trying to get rid of German cockroaches in your home, there is nothing more frustrating than to have new roaches come in to replace the roaches you've eliminated. It is important to make exclusion a part of German cockroach control. A caulking gun and a foundation repair kit are great tools for this job. You'll also need to inspect exterior doors and replace weatherstripping and door sweeps if needed. Inspect window and door screens and make repairs. Replace areas of wood rot, or fill in wood holes with caulking material. Close every gap, crack, or hole you can find.
Moisture — While German cockroaches can live in habitats that are much too dry for other roaches, you can make things uncomfortable for them if you alter moisture levels in your home. Install dehumidifiers in humid spaces. Use your fan when taking a shower or bath. Fix leaky faucets or showerheads. Dry moisture up with a towel before bedtime as German cockroaches are active at night and droplets of moisture are more than enough water for a roach.
Chemicals — In light of the health threat German cockroaches pose, it is recommended that control products be used. These should be selected and administered by a licensed professional for several reasons.
You don't want to replace one threat with another. There are many over-the-counter products that can make you very sick.

German cockroaches can develop an immunity to chemicals. A professional alternates products to achieve the best results.

If you use the wrong products, or administer them incorrectly, you'll waste time, energy, and money, and allow these roaches to continue to make you sick.
Professional Cockroach Control In Oklahoma City
If your home or business is infested with German cockroaches or one of the other common pest roaches we have in our area, let one of our licensed pest control technicians inspect your property, evaluate your cockroach infestation, and select an IPM treatment program to arrest your infestation. We offer many services, and we combine methods to eliminate difficult pests like German cockroaches. Contact us and tell us about your home or commercial pest problem. We can guide you toward a solution right over the phone. If an onsite inspection is needed, we'll set one up for you. Don't let German cockroaches live in your home or business. Take effective action by getting in touch with us today.