We get this question quite a bit. While there is a simple answer, it is rarely the answer Oklahoma City residents are looking for. There is no smell that will keep bed bugs away from your Oklahoma City home. Bed bugs don't live outside. They get into your home by hitchhiking. You can't apply a scent to the exterior of your home to keep bed bugs away because they don't get into your home that way. But, as we said, this is rarely the answer residents are looking for. The real question is, "Are there natural smells that can protect me from a bed bug infestation?" This is another question entirely. To this question, the answer is yes.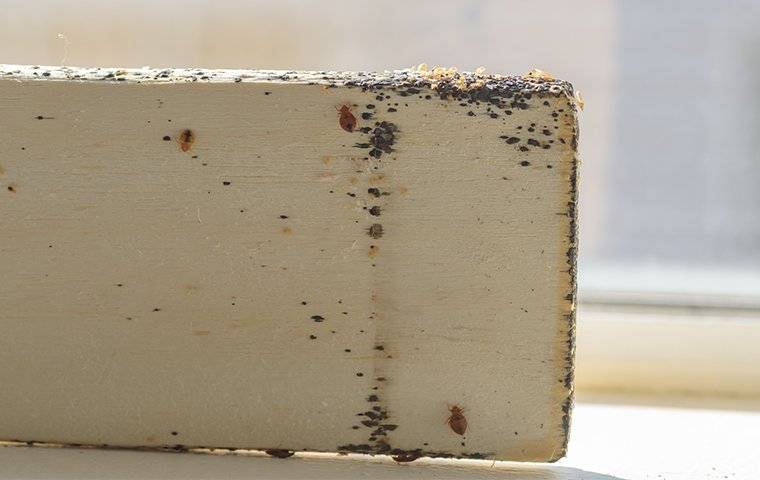 How To Use Natural Smells To Stop Bed Bugs
The list of smells that bed bugs are likely to avoid is quite long. Some of the best are lavender, lemon, peppermint, and cinnamon. If you enjoy the scent of these, then you might have an option for bed bug prevention. You can purchase essential oils that are naturally derived from the plants that create these smells. The oils can be applied directly, or mixed with water to create a spray. Here is the one application we are aware of that can allow you to use essential oils to keep bed bugs away from your home.
Applying lavender, lemon, peppermint, or cinnamon oil to your luggage can keep bed bugs from stowing away inside or laying eggs in your bags. This works because bed bugs aren't motivated to get into your luggage. It only takes a slight scent to deter bed bugs from accessing luggage, duffel bags, backpacks, etc.
How Natural Smells Fall Short
There are many ways natural smells can fail. When they fail, you won't know it until it is too late. Here are the shortcomings of using essential oils.
If you apply oils to your skin, the scent will grow weaker as you sleep through the night. At some point, it is likely that you will no longer have a dosage on your skin that is strong enough to prevent bed bug bites.

If you apply oils to your skin, even though they're derived from natural sources, you can apply too much and feel ill. You might even have a low tolerance and feel ill from a light dosage.

If you apply oils to a bed frame, bedding, or some other item, bed bugs could bite you without ever coming near the treated areas. This is because they can live inside the seams of mattresses and box springs.

If you apply oils inside your home to drive bed bugs out, you should understand that bed bugs are going to make the best of a bad situation. They don't want to live outside. They'll find a way to get a blood meal in your home, despite the bad smell.

Essential oils are topical. Bed bugs live in tight spaces, dark voids, and in other locations that are hidden within objects. They can wait in these places until the scent is gone. It is estimated that a bed bug can go as long as 400 days without feeding.
The Best Solution For Bed Bugs
We don't recommend using essential oils to get control of a bed bug infestation. It is also not preferable to use other stinky things, such as rubbing alcohol, neem oil, tea tree oil, etc. These don't work to get control of a bed bug infestation.
For most bed bug infestations, the best solution is systematic application of bed bug control products, such as liquid applications and dusting. When appropriately selected by a licensed professional and applied according to field-tested methods, these products work to exterminate bed bugs. This treatment will require that you be away from your home for about four hours.

For severe bed bug infestations, we will recommend heat remediation. This addresses bed bugs on a large scale. Heat radiates into walls and exterminates bed bugs in places that are difficult to treat. This treatment will require that you be away from your home for 12 to 24 hours.
Oklahoma City Bed Bugs
If you live in Oklahoma City, contact Guaranteed Pest Services of Oklahoma for bed bug control inside your home. Our highly-trained and experienced pest professionals know what is required to locate and exterminate bed bugs. We don't recommend addressing bed bugs on your own. They are notoriously difficult to exterminate. You can spend a lot of time, money, and energy attempting to get rid of bed bugs, and still have an infestation. Let your first step be to contact us. Reach out to Guaranteed Pest Services of Oklahoma today to schedule service. You don't have to let the bed bugs bite!