The list of pests that can get into Oklahoma City homes is long. Many of them can be addressed with simple pest maintenance, such as repairing screens, sucking the pests up with your vacuum, cleaning your interior, doing a little yard work, and by addressing exterior holes. Whether or not you'll decide to do it yourself depends on several factors. Today, we're going to take a look at a few of the factors we consider to be most relevant and share with you how a licensed pest professional might be the right choice.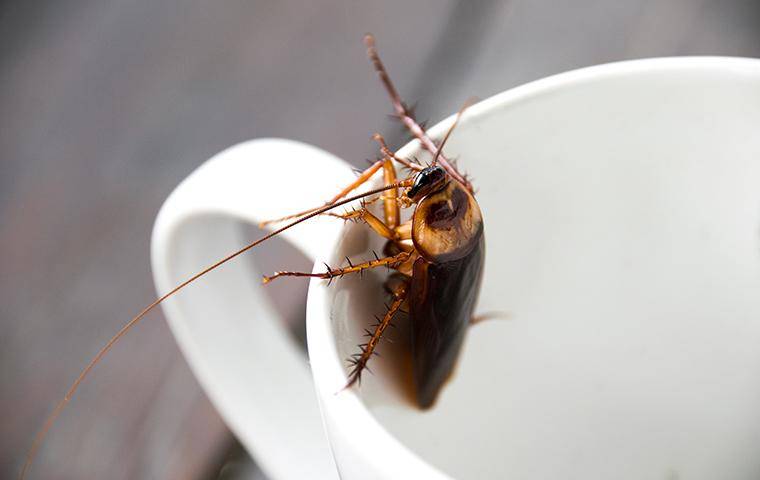 Health Risks
Pests that present a threat to your health, and the health of your family, need to be properly addressed. This is perhaps the most important factor to consider with cockroaches. These insects aren't just gross to look at; they are literally gross. Some cockroaches species lay their egg sacs in gelatinous, rotting organic material. The nymphs that emerge are immediately exposed to microorganisms that can make you sick. If cockroaches go from an exterior trash bin, compost heap, dead animal carcass, sewer, or some other dirty location to the interior of your home, they can spread illness. You can mitigate a portion of this threat by practicing impeccable sanitation, but this takes a lot of work that most Oklahoma City residents don't have the time or energy to put in.
Property Damage
Pests that present a threat to your belongings or home should be given a higher priority than pests that don't. Oklahoma City pest cockroaches have two primary ways they can damage your property.
Roaches chew holes in paper, cardboard, and fabrics. Under the right conditions, they can do quite a bit of damage. They may chew the wallpaper off a wall. They may damage clothing you've put in storage. They may damage books and book bindings. Roaches eat cellulose the same way silverfish do and are able to do similar damage.

Roaches leave their feces in many places. Not only are their feces a source of contamination, they can render a stored item, such as a couch or chair, completely unrecoverable.
Complexity Of The Problem
Cockroaches are difficult pests to control. These are robust insects that may be born with natural resistance that can make your cockroach treatments fail.
Some German cockroaches are born with bait aversion. Through the decades when baits have been used primarily for control, these roaches have developed a distaste for the sugars used in roach bait. Their taste receptors have genetically altered to make sugars taste wrong to them. Professionals are aware of this, and they don't rely solely on baits for cockroach control.

All pest cockroach species are born with some resistance to chemicals. This is because cockroaches have the ability to shed their skins and develop new skins that protect them from harmful chemicals found in their environments. This is passed on to newly hatched nymphs. Professionals counter this by using more than one cockroach control product in a multi-pronged treatment approach.
Consequences Of Improper Treatment
The final factor to consider in your evaluation is what the results could be if you attempt to address your cockroach infestation on your own.
If you perform cockroach treatments, it will cost you time, money, and energy. All of this is lost if you have to turn around and hire a professional.

If you perform a treatment and have some success, you may think your home is free of cockroaches when it actually isn't. Cockroaches are incredibly sneaky insects. Most roaches stay hidden. This can lead to a false sense of security and allow roaches to continue to make you sick and damage your property.

If you apply chemicals to exterminate the cockroaches in your home, chemical-resistant cockroaches can bring those materials into your food-storage areas and dish cabinets.
Professional Cockroach Control
In light of the health risks and potential for property damage, it is best to have a pest professional handle this pest problem. A pest control technician will properly evaluate your infestation, determine the roach species that is presenting an issue, apply a multi-pronged treatment plan, and follow up by checking monitoring products left inside your home.
You won't have to wonder if you're still at risk for cockroach-related sickness.

You won't have to wonder if your property is still being damaged.

You won't throw away money or waste time and energy you don't have.

You will receive a treatment that is appropriately selected and administered according to all governmental regulatory standards and safety instructions given by the manufacturer of the products used.
The Next Step
If you live in Oklahoma City and you're dealing with a cockroach infestation, head over to our contact form. It only takes a few seconds. There is no better way to address the threat of cockroaches than to get guaranteed pest service from Guaranteed Pest Services of Oklahoma.