How To Keep Pests Out Of Your Commercial Property in Oklahoma City
February 9, 2022
When you are a business owner in the Oklahoma City area, it can be hard to keep everything running smoothly. If you find yourself confronted with different kinds of rodents and pests, you need to handle it as quickly as possible. Finding the best pest control services that fit the needs of your commercial business can be challenging to juggle on top of everything else.
You don't just want some quick fix for your business in Oklahoma City. You want a high-quality commercial pest control service that will not only meet your expectations but also go the extra mile. That's why when you're in need, take the pressure off and turn to your local pest control company. At Guaranteed Pest Service of Oklahoma, located in the Oklahoma City area, we can ensure your business will be back on track in no time!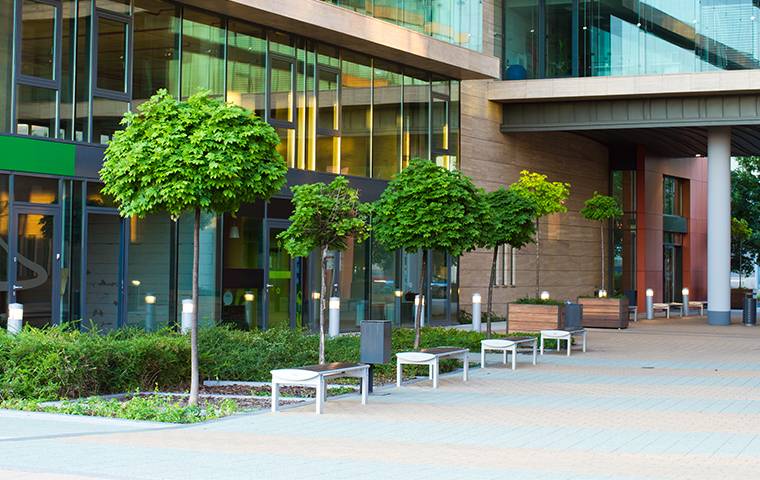 The Pests That Invade Oklahoma City Businesses
If you want the best in both commercial and residential pest control services, we can't wait to help you! There are a lot of different pests in the area, so you might wonder what all we cover. You'll be happy to know that there is hardly anything that we don't cover when it comes to pest control!
Still, here are a few of the more common pests in the Oklahoma City area:
Ants
Cockroaches
Bed Bugs
Mosquitoes
Rodents (Mice, rats, etc.)
Spiders
Termites
And so much more!
No worries if you don't find the pest you're looking for on this list! Just give us a call, and we can discuss what pest problem you've been dealing with. We have over 45 years of experience in this business, so there is a good chance that we have dealt with whatever problem you bring to us!
All The Ways Pest Can Damage A Oklahoma City Business
As a long-time local pest control company, we have seen the toll that unchecked pests can take on other businesses. Even when you take the safety aspect out of the equation, pests can wreak havoc on your reputation and quarterly costs. The cost of effective pest control services would be a drop in the ocean compared to a determined rat's damage.
Here are some of the more alarming ways pests could potentially affect your business:
Property Damage (following to be regarded)

Walls
Pipes
Insulation
Wires

Reputation
Insurance Costs
Lawsuits (following to be regarded)

Safety
Sickness
Liability
Even your company's productivity could dwindle with rats on the mind instead of work. Finding the right commercial and residential pest control services can save you in the long run. Where quality and care are a factor, we never cut corners!
Pest Prevention Tips For Oklahoma City Businesses
The best kind of prevention for your business is always to be vigilant. If you think a pest problem might be underway, immediately take action. Getting ahead of any pest control will ensure that you stay ahead of any potential damage and costly repairs.
Just make sure your business is smart with its trash, and you keep your food waste to a minimum. If you want to learn more about the different ways you can prevent pests from entering your place of business, give us a call today.
How To Make Sure Pests Stay Away From Your Oklahoma City Business
When it comes to quality commercial pest control you can't go wrong with Guaranteed Pest Service of Oklahoma. We work hard to effectively eliminate all kinds of rodents, bugs, and pests to maintain the integrity of your business. Our team at Guaranteed Pest Service of Oklahoma understands the trust that you place in us when we work together and we don't take that lightly.
Being part of the community ourselves, we love to see businesses thrive. So know that no matter your pest problem, at Guaranteed Pest Service of Oklahoma we can handle it with long-lasting results. We strive to keep your business safe and sanitary, leaving it better than before!