How To Keep Scorpions Away From Your Oklahoma City, OK Property
March 26, 2021
It's official: scorpions are a very real and very present problem in our Oklahoma service area, and can now be considered an actual pest species for residents of Oklahoma City, OK! If that didn't get your immediate attention, then nothing will!
When we think of scorpions, we tend to think of desert expanses, strange wildernesses, and countries that stretch far away from the borders of Oklahoma City., OK The truth is, scorpion species have been migrating for some time, and can now be found well without the boundaries of our beautiful mid-American state. You don't have to pinch yourself; it's really real!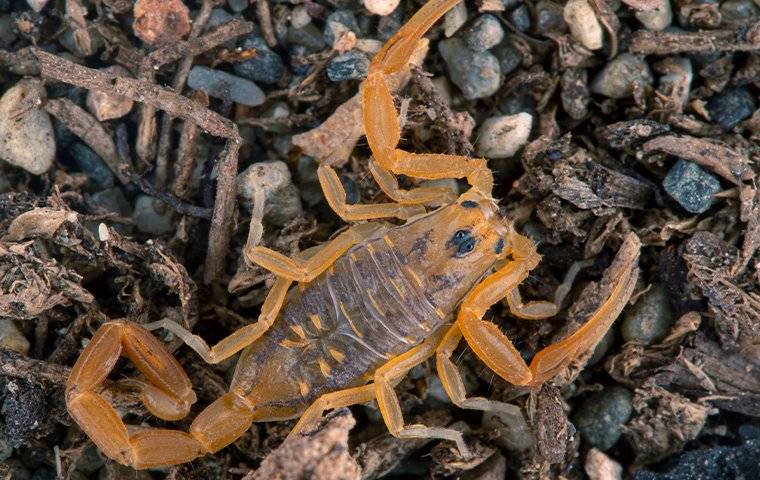 Facts About Scorpions
There are a few scorpion species that can be found in Oklahoma City, OK which experts estimate to be between three and five in total. However, the most common species by far is known as the bark scorpion. As a creature whose bite (or sting) is much worse than its bark, this species of scorpion should be avoided at all costs. You can easily identify a bark scorpion by its:
Nocturnal behavior
Size up to 3 inches long
Light brown to brownish-yellow exoskeleton
Dark band-like markings across its body
All scorpions possess some type of venom and are capable of stinging human beings, but only one species in America is known to be dangerous enough to cause health problems. If you guessed the bark scorpion, you would be right.
Scorpions keep all their venom in the bulbous stinger head located on the tips of their tails. Once stabbed, a victim may begin experiencing the symptoms of the venom, including soreness, nausea, muscle pain, and fever. In severe cases, drooling, numbness, or even pulmonary edema has been reported. All this to say: scorpion stings are nothing to joke about.
For 2021, you'll need to make a point of keeping scorpions away from your Oklahoma City property. Check out a few ways to do this below.
Scorpion Prevention Done In Five Easy Steps
There are many ways to reduce scorpion activity around the home, but only a few methods that actually work (and produce good results, for that matter). Take a look at these helpful methods for reducing scorpion attractant factors below.
Remove harborage points by taking away large rocks, tree stumps, or leaf piles.
Eliminate excess foliage by pruning trees and bushes often. Ensure that your grass is mowed to a manageable height whenever possible.
Manage pest prey species before they infest. Use regular pest control services from Guaranteed Pest Service Of Oklahoma, or simply monitor for their presence.
Seal off potential entry points immediately after they are identified. This will require caulking and sealing cracks and gaps around the house, as well as any holes or tunnels that lead from the exterior to the interior.
Address moisture issues inside and outside the house. Establish a dehumidifier in problem areas with chronic moisture, or discuss more long-term options with a local contractor.
If you need help finding or identifying any of the scorpion attractant factors in your home, get professional assistance at the touch of a button. Book a scorpion inspection with Guaranteed Pest Service Of Oklahoma immediately.
A Bonus Tip: Guaranteed Pest Service Of Oklahoma
If 2020 wasn't bad enough, 2021 is bringing in a whole new scare: scorpions in Oklahoma City, OK! Instead of living in fear, take the proactive approach with some help from Guaranteed Pest Service Of Oklahoma. Our last and most effective tip for fighting scorpion populations will always be found in on-going professional pest control assistance from our team and crew. Call Guaranteed Pest Service Of Oklahoma for help right away and we will help with your home and commercial scorpion control in Oklahoma City.