What To Do About Termites On Your Oklahoma City, OK Property
March 5, 2021
Whether you have been a homeowner for many years or are just starting in an ownership journey, the thought of a termite infestation will likely put a chill down your spine.
These insipid insects have garnered quite a bit of attention over the past few decades and will continue to be a huge danger to property owners all over the Oklahoma City, OK area. Our mild winters, warm springs, and relatively humid summer seasons allow termites to survive and thrive all over the state.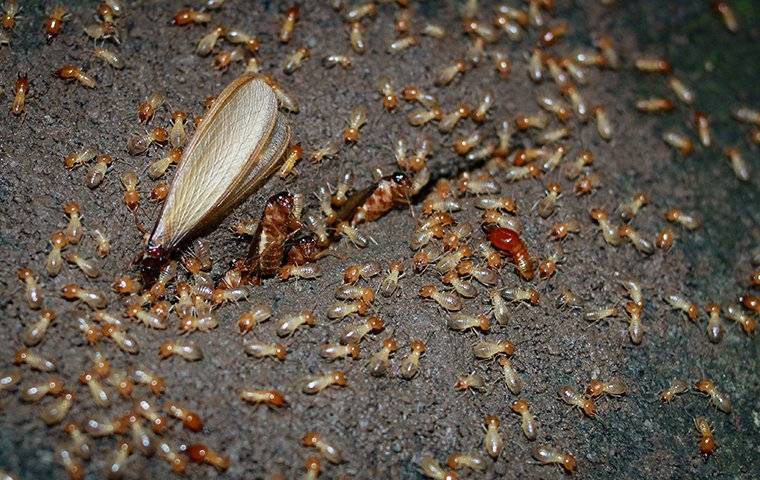 Finding An Infestation
How do you know if a termite infestation has hunkered down in your home? Keep on the lookout for:
Insects with six legs measuring approximately ¼ to ½ of an inch long
Ant-like creatures that are grey, brown, tan, or creamy white
Bugs with large heads and large mandibles
These rather small insects appear to be harmless at first, but a quick look at the average level of termite damage should be enough to set you straight. Termites in America cause nearly five billion dollars' worth of property destruction every year, and that number is set to grow enormously over the next few years. No matter how at-risk you feel about termites this spring, know that they are never very far away (and certainly not adverse to property damage, either).
With the advent of the internet, many homeowners are under the assumption that termite infestations are not-so-serious occurrences that can be dealt with on a DIY (do it yourself) basis. While it would be wonderful if this were true, termites are some of the most difficult and dangerous pests to eliminate from residential environments. Let's take a look at some common DIY termite controls that simply don't work.
Oklahoma City's Guide To The Best (And Worst) Termite Home Remedies
There are quite literally dozens of termite 'home remedies' espoused online and on forums all over the internet. Unfortunately, very few of these actually do work. The following 'remedies' are known to be completely ineffective against termite populations.
Orange Oil: While certainly very potent, orange oil will not remove termite colonies from the wood they choose to infest.
Vinegar Spray: Vinegar helps to reduce the chances of a termite infestation occurring, but it is by no means a reliable method of control.
Over The Counter Sprays: While often ineffective and extremely expensive, the most dangerous aspect of over the counter sprays involves their relative toxicity and concentrated ingredients. Even if used correctly, termite baits and non-regulated products may significantly harm children, pets, and at-risk adults.
At home termite control is simply not a viable option. Fortunately, there are some tried and true termite prevention methods (note the word prevention rather than treatment) available to anyone. Here's a shortlist of the techniques below:
Limit the soil to wood contact around the home. This will involve the removal of mulching, rotting wood, or stumps that have not yet been broken down.
Stack all firewood cords correctly, and store them at least 25 feet away from the sides of the home.
Both repair and replace damaged wood around the home, especially boards with clear signs of rot or mildew.
Mitigate available moisture levels inside the home. A good dehumidifier may help dramatically.
To confirm or deny your infestation suspicions, get a termite inspection from Guaranteed Pest Service of Oklahoma immediately.
Get Help The Guaranteed Way
From rooted infestations to repeat offenses, Guaranteed Pest Service of Oklahoma is the only way to truly get rid of an active termite infestation in your home. With over 25 years of experience in pest control, we guarantee results Reach out to the team today and book a visit with us now!